E-invoicing or 'electronic invoicing' is a system in which B2B invoices are authenticated electronically by GSTN for further use on the common GST portal. E-Invoicing will be applicable for organizations with a turnover of INR 500 Cr and above from 1st  October 2020 onwards.
Highbar Technocrat Limited offers an Intelligent E-Invoicing Connector + GST Enhancer, compatible with any Government approved GSP solution providers and with the IRP portal, to assist organizations in  being E-Invoicing compliant ON TIME.
Here are some of the challenges most small, medium, and even large-scale organizations face with their GST compliance, while filing GST returns manually through the government portal or through the ASP-GSP route.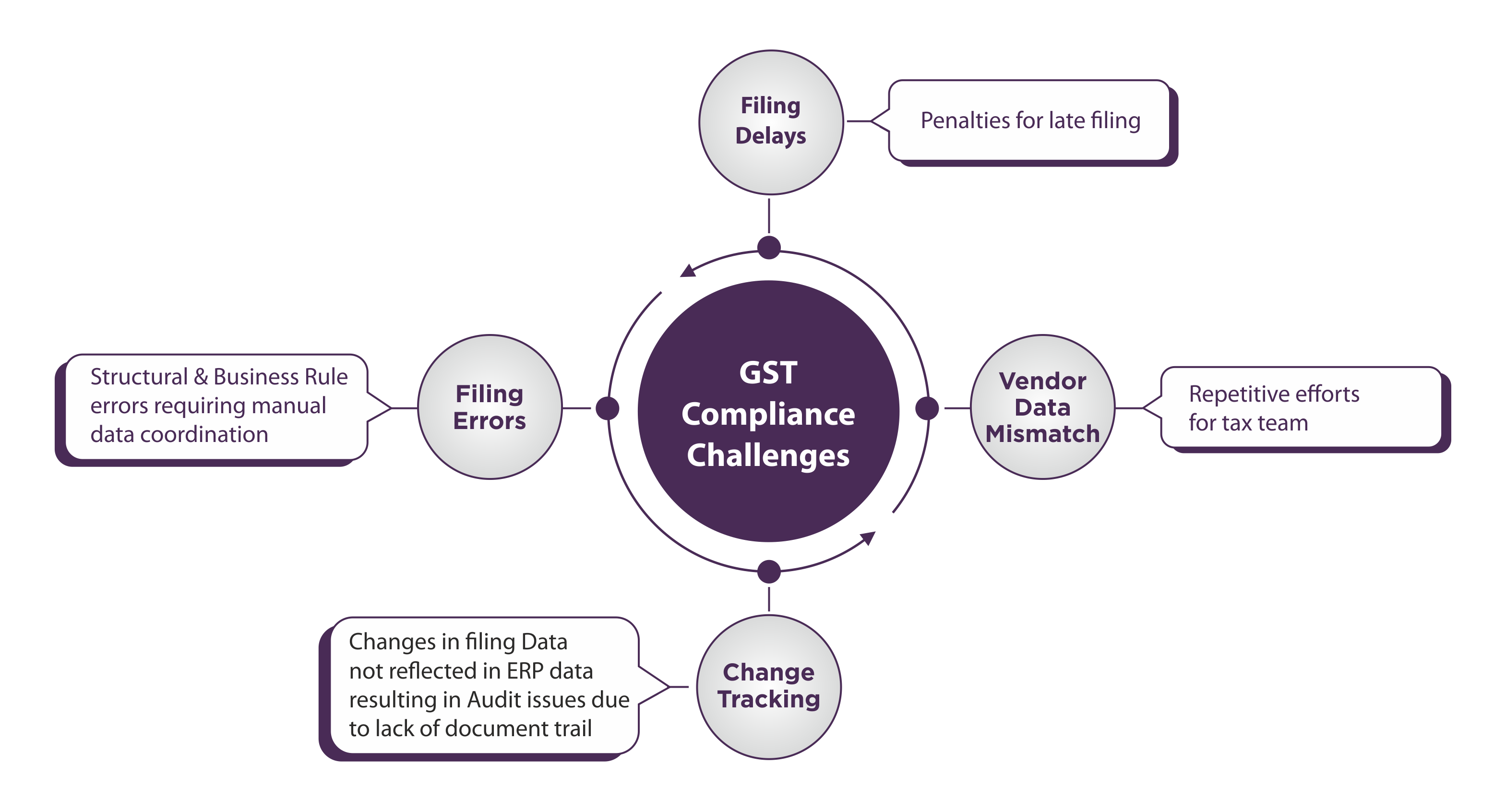 Highbar's Intelligent E-Invoicing Connector assists organizations to be E-Invoicing ready quickly and the GST Enhancer smoothens the existing GST filing process with error-free uploading, filing with greater accuracy, and optimized return on investment, with the following advantages:
Quick deployment into the existing solution set
Coexistence with any of the government-approved E-Invoicing & GSP solution providers.
Predefined interface approach compatible with government released APIs for interfacing SAP with E-Invoicing solution provider (GSP)
Solution ready with 4 different ways for updating invoice data to E-Invoicing solution provider portal –

Direct upload to E-Invoicing solution providing portal (GSP)​
Batch upload of invoice data at the end of the day or at a predefined frequency on to E-Invoicing solution providing portal (GSP)​
Invoice data upload using the SFTP approach​
Real-time integration