Fuel digital innovations with end-to-end intelligent content management
Reimagine your company with real-time data and entirely digital operations. By linking emails, documents, and other material to essential business processes, OpenText's SAP Extended Enterprise Content Management (SAP Extended ECM) tool addresses document and records management needs, including information retrieval and collaboration.
Deployment of on-premises & private cloud
Processes-centric collaboration
Enterprise-level document capture and archiving
Facilitate access to all vital information
As part of your business operations, obtain a 360-degree picture of all the information across all departments and office locations.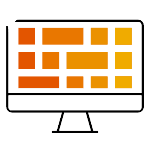 Boost company productivity
By connecting information with transactions and workflows, streamline IT, reduce application and administrative costs, optimise resource usage, and minimise cycle times.
Reduce the risk of noncompliance
Implement a DoD 5015.2-certified records management system for unstructured content, including physical records, to lower the risk of noncompliance with regulatory requirements.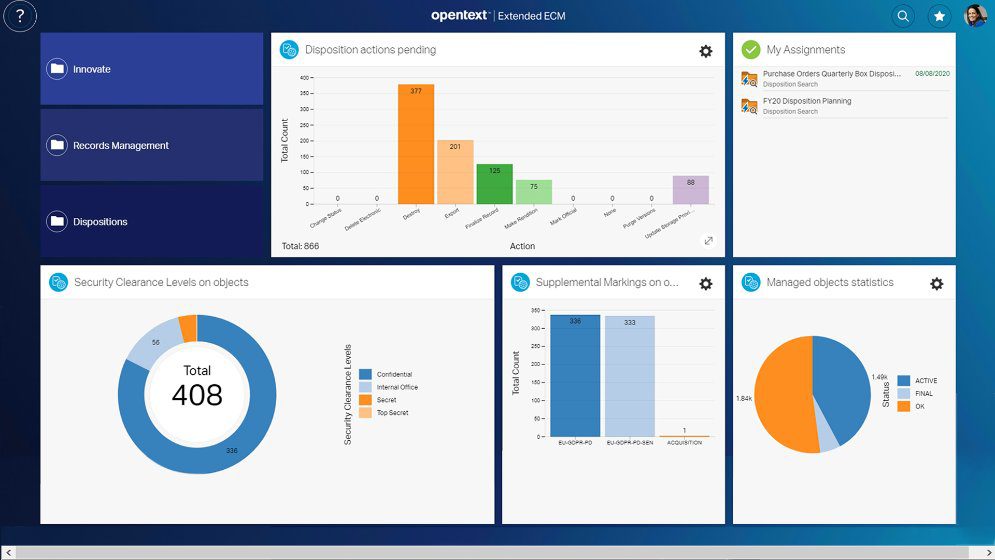 Process-centric collaboration
Create an integration with Microsoft Office 365 to facilitate online co-editing, Microsoft Team integration, and further collaboration possibilities
Utilize business workspace features to improve internal communication, assure genuine information sharing, and reuse conventional corporate material
Document management
To locate and distribute material more easily, integrate any electronic resource with business operations.
Assure the accuracy of the information through document version control, access control, and audit trail features.
Make it possible for people to discover what they need when they need it
Document capture
Automated metadata tagging and improved picture scanning can be used by managing scanning requirements.
To convert paper documents into digital assets, support all common scanning gear
To assist assure future readability, automatically render text into standard formats
Record management
Offer a records management tool that integrates with various SAP and outside platforms.
Manage the lifecycles of both electronic and physical records.
Establish categorization strategies, retention schedules, disposition guidelines, and put on hold any objects destined for destruction.
Content access
Obtain business-related documents from anywhere to support reliable information flows and effective global business operations.
Integrate information from various SAP and outside sources to make process-focused virtual views right in your SAP system.
Enterprise archiving
A shared archive storage for petabytes of digital ECM and SAP content
Create alternate, permanent storage medium for data, time-stamp it, and then keep audit trails in the archive.
Find duplicate copies in the file system and remove them to reduce clutter.
Content-focussed process
Transform paper-based procedures into content-focused ones.
Sync processes from SAP products with documents