A Microsoft-hosted cloud-based service for companies of all sizes. Any organisation can sign up for a Microsoft 365 subscription or the stand-alone SharePoint Online service in place of installing and running SharePoint Server on-premises. Microsoft SharePoint is used by businesses to make websites. It serves as a safe location where one may store, arrange, share, and access data from any device. A web browser, such as Microsoft Edge, Internet Explorer, Chrome, or Firefox, is all that is required.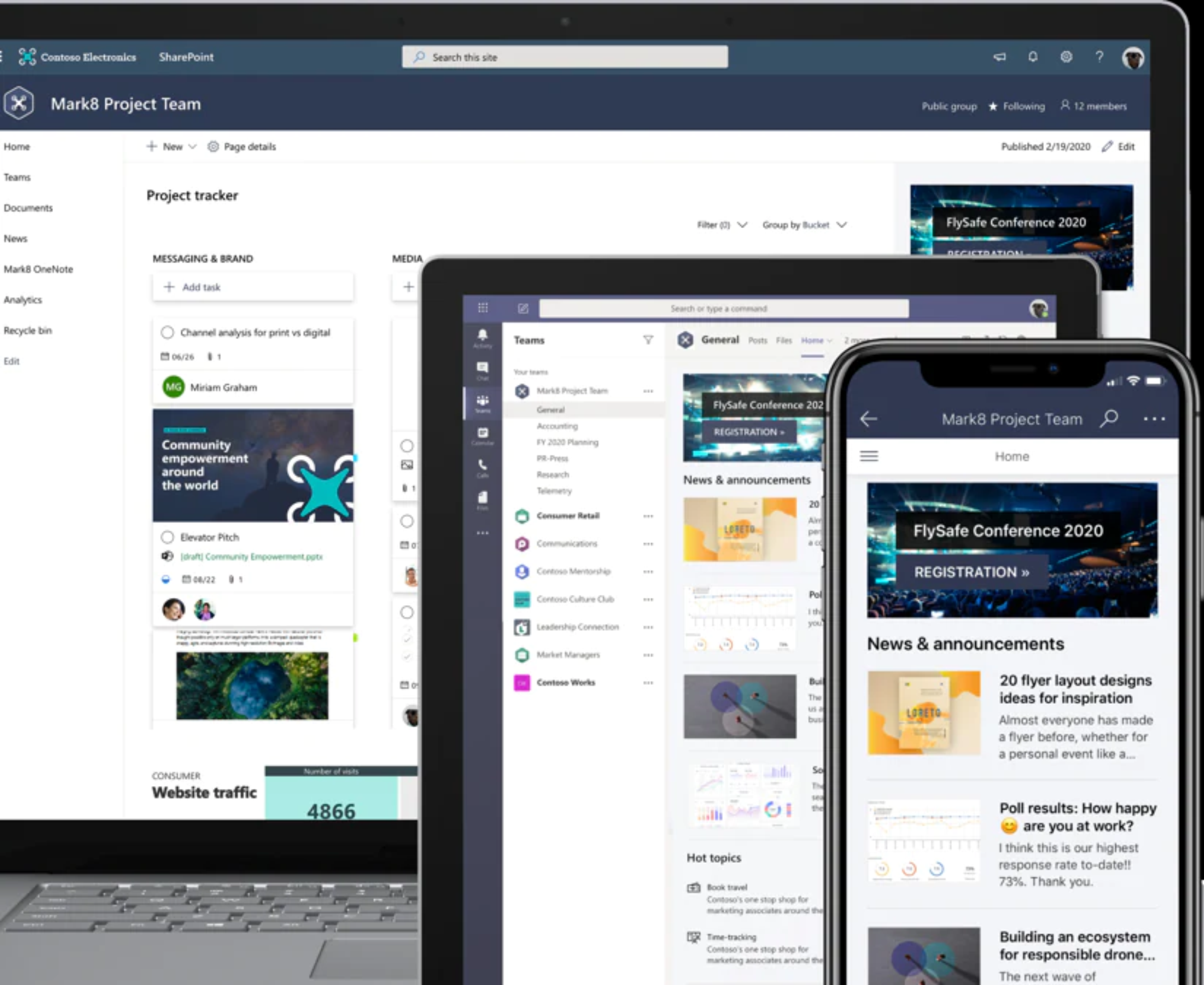 Seamless and simple collaboration
Every project team, department, and division have access to innovative and effective team sites thanks to SharePoint. Share documents, data, information, and resources. Teams can create unique website design to facilitate teamwork. Work safely and easily with team members within and outside the premises using PCs, Macs, and mobile devices.
Engage and update your company
Through intranet, organizations foster cooperation and can educate their staff. Increase organisational efficiency by utilising home sites and portals to share shared resources and applications Using attractive communication platforms, they can share stories. Moreover, remain informed with targeted, tailored news on the web and through the SharePoint mobile applications.
Utilize accumulated knowledge
With the use of effective search and clever methods to find knowledge, experience, and insights to support choices and direct action, you are only a few clicks away. Increase the speed of knowledge transfer thanks to SharePoint's robust content management system, useful connections, and discussions that surface in Yammer.
Change the way business is done
Streamline procedures to increase productivity, from basic operations like alerts and approvals to intricate operational routines. Design unique applications for every device, rich digital experiences with forms, processes, and libraries in SharePoint, Power Automate, and Power Apps.