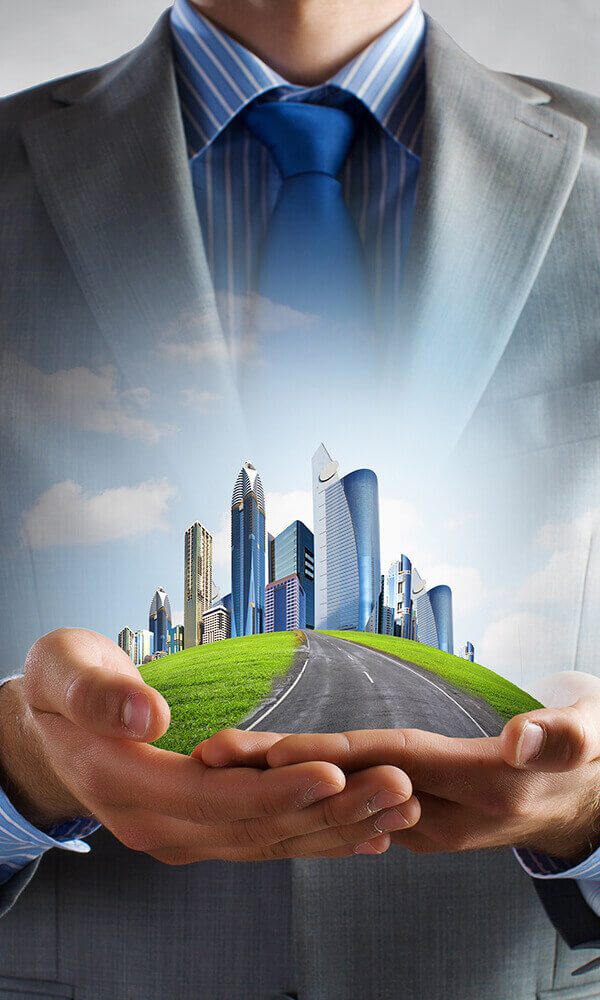 The real estate industry includes a variety of businesses ranging from commercial, residential, and retail to hospitality.
Highbar has developed solution templates for the real estate industry that accommodate the varying business and technology needs of all these different types of businesses. These solution templates incorporate our understanding of the unique business dynamics and challenges of these businesses and best practices for faster deployment to enable better returns on the investments (ROI)
Our focus is on addressing the business needs of the client organization when creating and deploying our technology solution. We deliver customized training, data discipline mechanism and business value extraction exercises to align the IT work culture in the client's organization with their business goals.
Our portfolio of enterprise business solutions, line of business IT solutions and process consulting is aimed at improving efficiencies across the value chain of the real estate industry. Our solutions also help the management in strategic decision-making by providing access to various financial data points such as P&L, balance sheet, receivables/ payables, taxation, cash flow, financial ratio analysis etc.
Highbar's comprehensive solutions' portfolio spans the real estate value chain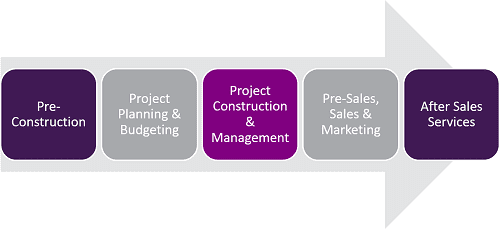 Pre-construction
We understand for real estate projects, pre-construction phase is one of the most critical. We help you to effectively streamline various critical activities such as land acquisition, design, legal approvals, project funding and compliance to various statutory requirements. Furthermore, we enable effective management of various information points such as owner details, land availability status, acquisition and regulatory status, drawing and approval status, etc. which support decision-making process for the management.
Project Planning & Budgeting
Our IT solutions play important role in planning phase right from project structure creation, time planning, cost planning, and identifying budget requirements to budget allocation. During execution phase as well, our solutions play a critical role in progress monitoring and tracking material requirement.
Project Construction & Management
In construction stage various functions such as procurement, production, contracting, plants and machinery can be effectively monitored with the help of our IT solutions. Our solutions can efficiently manage various activities such as progress reports, tracking material requirement, procurement of inventory and inventory management.
Pre-sales, Sales & Marketing
Our IT solutions play important role in various sales & marketing activities as well as customer relationship management. Pre-sales activities such as management of enquiries and quotations, tracking property status, broker management are effectively managed with the help of our IT solutions. Also, our solutions play an important role in managing critical sales activities such as managing lease agreements, billing, brokerage and payment reminders.
After-Sales Services
We believe efficient after-sale service is critical for ensuring enhanced customer experience and satisfaction. Our solutions ensure effective management of the all after-sales activities from customer call registration, notification to responsible authorities, service order creation for maintenance activities, to settlement of sales order and intimating to the customer about status of call.