Vendesk is web-based tool for vendor empanelment and empowerment, with end-to-end self-service options for vendors.
Secure system to help businesses network with suppliers and streamline their post purchase processes online.
Seamless access from anywhere, anytime on any device. With web-based responsive design, system access is flawless on any device.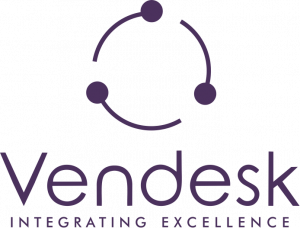 Why Vendesk?
Optimized Business Process
Role-based Accessibility
Saves Time
Centralized
Communications
Reduces Redundanc
What you get with VENDESK?
Vendor Self Services
• PO/WO detailed view • Acknowledge PO/WO • Display SAP PO/WO print in PDF • Invoice submission • Advance shipping note submission • Statement Of Account • My Invoice • MY Advance Shipping Note • Raise query page
SAP Integration
• Master data retrieval from SAP • Real-time Purchase / Work Order Data from SAP • Purchase / Work Order Acknowledgment • Approved invoices transfer to SAP • Statement of Accounts from SAP• Vendor registration – Approved vendor creation in SAP.
Dashboard
• Pending Approvals count (Registration application, Invoices, Site visit etc.) • Registration Application Received Count • Registered vendor count • Top 5 vendors by purchase values • Monthly & Yearly purchases Trend
Vendor Registration
New Vendor Onboarding: Self registration application submission • Approval with criteria for selection & evaluation • Site Inspection • Sync with SAP After Final Approval
Existing Vendor Onboarding: Download Vendor Data From SAP Using Custom Report • Upload data to Vendor Portal
Sub-Vendor Onboarding: Self-registration application submission for sub account • Approval process
Admin Portal
• Company Code & Plant Master • Vendor Group, Category & Role Master • Country, State & Language Master • Product Category & Product Master • Vendor Evaluation Criteria • Vendor Approval Matrix • Invoice Approval Matrix • Advance Shipping Note Notification • Query Email Configuration • Role Based User Authorization Management • Manage Vendor Account etc.
Functionalities Covered
Vendor Registration
Vendor Self Services
SAP Integration
Dashboard
Admin Portal